for more than 50 years, FLORIM has been producing porcelain stoneware ceramic surfaces for the architecture, building and interior design industries. with porcelain products that result from the most advanced production technologies, they are constantly integrating a deep research in aesthetics into their products. to continue its effort in innovation, FLORIM has opened a 48,000-square-meter 4.0 factory in fiorano modenese, italy.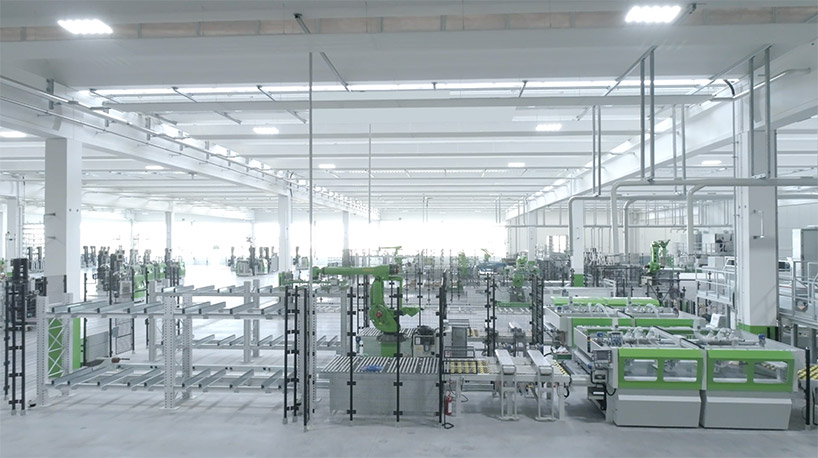 all images courtesy of FLORIM
situated next to FLORIM's headquarters in the heart of the italian ceramic district, the new factory is a hub of technology and automation. exclusively dedicated to processing and logistic related to FLORIM's magnum oversize large slabs (exceeding 3 meters in height and 1.6 meters in width), the factory stands for a step in FLORIM's innovation path, which has invested over 200 million euros in the last two years.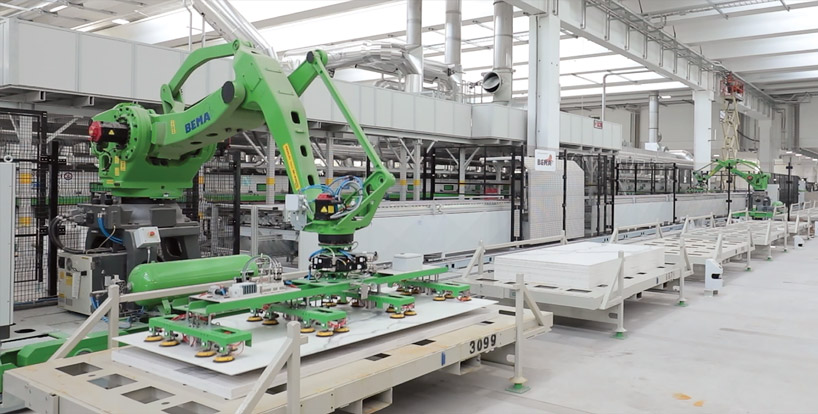 the fiorano plant has been constructed with incredible attention to detail, featuring an oversized glazed wall that measures over 100 square meters and reveals a large working space. additionally, and in order to solidify their environmental awareness program, the factory will be covered in 26,000-square-meters of photovoltaic panels allowing FLORIM to achieve almost total energy self-sufficiency.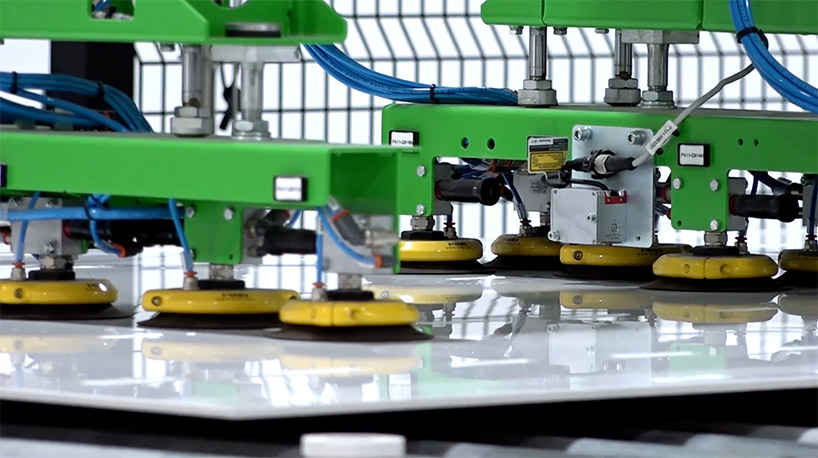 in 2017, FLORIM opened another example of an industry 4.0 factory in mordano, imola — italy, which portrays a technologically advanced center for the production of large-size slabs that then arrive in the fiorano factory for further processing, followed by packaging and shopping. the two factories are linked by their complete traceability, from raw material to the packaging state.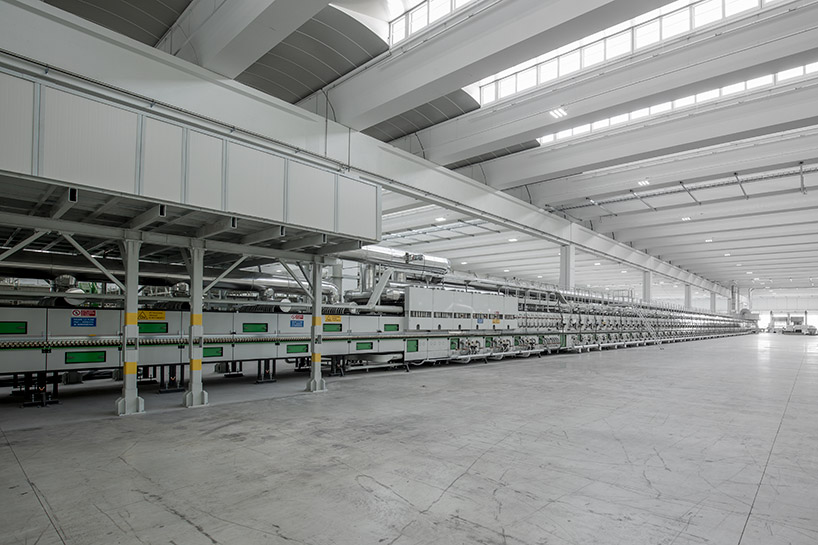 by using sophisticated software, both factories are able to automatically control and manage plants, humanoid robots and LGVs (laser guided vehicles). this fully integrated communication system has been designed to improve the customer service quality and aims to reduce delivery times. due to its complexity and to the number of interconnected machines, the IT infrastructure will require a testing period before it is fully operational.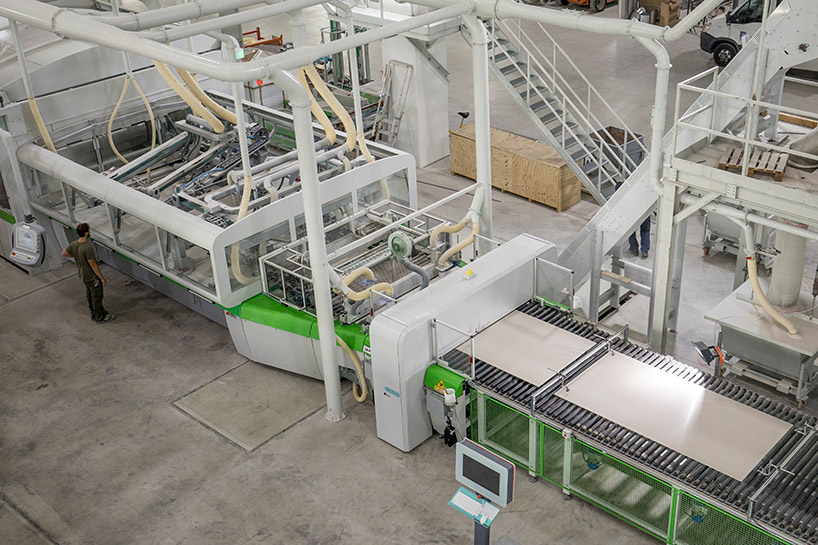 'between 2013 and 2018, we invested around 400 million euro, combining all our strengths and energy to achieve increasingly ambitious results,' says claudio lucchese, president of the FLORIM group. 'for us at FLORIM, this means striving for continuous improvement through innovation, digitalization and the use of the most modern technologies, while always keeping an eye on environmental impact and remaining highly sensitive to art and beauty.'